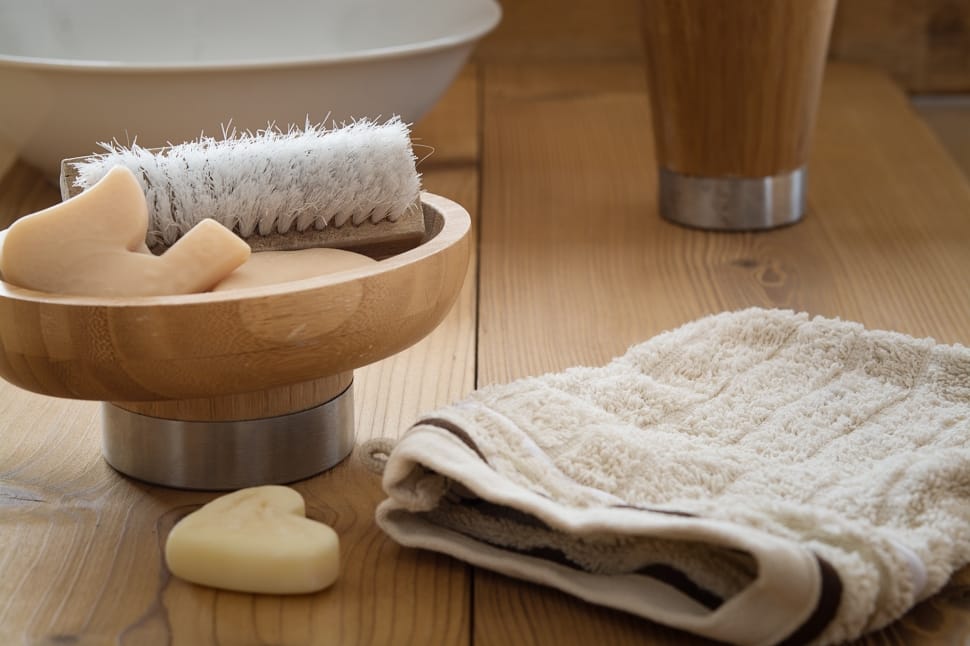 Bath sheets are quite useful after wiping off unnecessary water from your body. Bath sheets are beneficial as they cover the larger part of the body, are luxurious, and are more absorbent than most bath towels. The premium quality bath sheets come in various sizes, textures, designs, styles, and amazing colours. The aqua bath sheets appear to be graceful and look nicer with white or mild colours such as pink, grey, or mint green-hued tile walls of the bathroom and kitchen. It is difficult to know which will live up to their claim, with an endless option of towels boasting a variety of features. You could be investing in a plush bath towel to invite an effortless dose of luxury into the bathroom which could be simple. So, at times it could be difficult to choose from an aisle with a sea of options that are present in front of you in the market. This article would help you in giving an insight into how to pick the best bath sheets which are available in the market.
What are Bath Sheets?
Most people are more familiar with towels than bath sheets, as towels are more handy, convenient, and easy to wipe off all water from the body. Bath sheets are more absorbent than bath towels, which is why they have a larger surface area for drying-off. It's true that bath sheets are a better option for you because mostly a single bath towel isn't sufficient for an individual (although it could depend on personal preferences too). If you need or prefer more coverage, then they are perfect for wrapping around your body. Similarly, if you like applying makeup, shaving, drying your hair then a bath sheet works well or in case you want to be wrapped in a towel. Another benefit of bath sheets is that they gain more storage space than standard bath towels, also they take longer to dry off. Bath sheets tend to be similar in size, also they could double as a beach towel.
A Complete Guide on how to Pick the Best Bath Sheets
There is an exclusive guide on how to pick the best bath sheets which is as follows. You can get the best bath sheets with the help of this complete guide.
Check Material
Consider choosing the material of a bath sheet before actually buying it. Effective bath towels are created with 100 per cent cotton, as per the MicroCotton team. A bath towel would be softer, more absorbent, more durable which is what long-staple cotton means when it says towel's fibres are longer. Check laundry symbols, on the towel's care tag or check the materials which are listed online for towels.
Bath Sheets Should be Dense
According to the Micro Cotton team, one needs to keep an eye out for tightly woven loops, textured, bath towels with bulkiness as well as dense loops which creates greater absorbency. You need to consider carefully looking at bath sheets before actually buying them, whether they are dense or not.
The Fabric of the Towel
Always consider how woven towels could impact final results, search for details of the fabric a towel is made from. Actually, before buying a bath sheet you need to consider looking at several factors of the fabrics of the towels which are following.
Organic Cotton Material
The organic cotton material is usually manufactured as harmful chemicals or without toxic, as they are harvested from plants free of pesticides beforehand. To ensure ethically sourced towels it is important to look at the global standards and official certifications of bath sheets.
They are a lightweight alternative to cotton bath towels and linen tends to be more durable which is why they are woven from natural fibres. Linen material is mostly breathable fabrics and is less likely to be mould, due to falling culprit to mildew, as it is naturally antimicrobial and absorbs water more quickly.
Modal material tends to be slightly more absorbent than cotton and macerated wood pulps of birch or beech trees, and they are plant-based modal bath towels that are manufactured from naturally derived cellulose sources.
The staples are often distinguished by the length of their fibres which are mostly natural fabric or cotton ones. The plusher the towel the longer the staple and finer it would be.
Egyptian cotton materials are a result of a super absorbent towel or an ultra-soft, as they place less stress on the plant fibres which yields an extra-fine yarn.
Turkish cotton material results in a lightweight finish which dries up quickly as they have an extra-long fibre in a flat weave as well as being durable yet thin.
Final Thoughts
This complete guide would help you in getting the best bath sheet from the market.